Nursing school is an intense, challenging program that requires a lot of hard work and dedication. It's no wonder, then, that many students want to know what the prerequisites for nursing school are before they even apply.
In order to be eligible for most nursing programs, you must have completed some college coursework in general education subjects like math, science, and English. In addition, many schools require that you have taken specific courses in anatomy, physiology, microbiology, and chemistry.
Some programs also require a certain number of clinical hours or experience in a healthcare setting. So be sure to research the prerequisites for your chosen nursing school before applying. If you don't meet all of the requirements, don't despair; many schools offer conditional acceptance to students who are close to meeting them.
The best way to find out what the prerequisites for your chosen nursing school are is to contact the admissions office or speak with an advisor. They will be able to tell you exactly what you need to do.
This guide explores some of the most common prerequisites for nursing school admission. Discover what classes and requirements you need before you apply.
Each nursing school has their own specific prerequisites, but there are some general requirements that most programs have in common. Most schools require you to complete prerequisite coursework in biology, chemistry, and nutrition. In addition, you'll likely need to have at least one year of experience in a healthcare setting.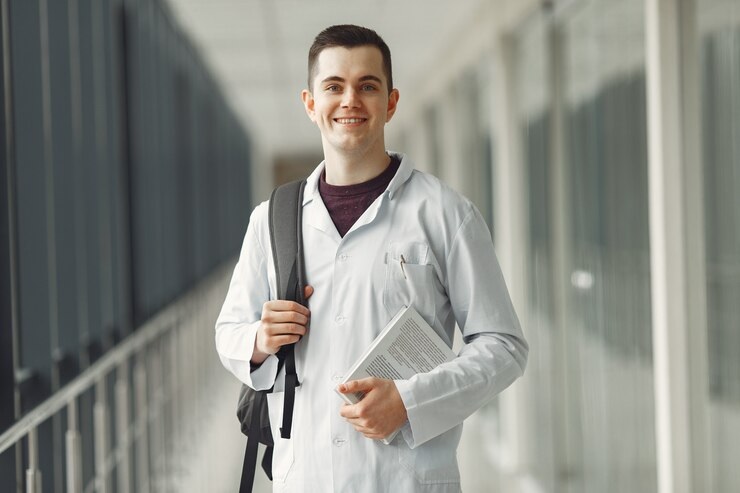 Most schools also require a personal essay, letters of recommendation, and a competitive GPA. It's important to research the prerequisites for the schools you're interested in and make sure you have everything completed before you apply.
If you're unsure about what classes to take or need help getting experience in a healthcare setting, speak with an admissions counselor or your local community college. They can help you determine which classes you need to take and provide guidance on how to get experience in the healthcare field.
The prerequisites for nursing school can seem daunting, but with a little planning and preparation you'll be ready to apply to your dream program. Good luck!
Common Nursing School Prerequisites
Nursing is one of the most in-demand careers there are right now.
There's a nursing shortage all over the world, and it's only going to get worse as we head into 2020. The Bureau of Labor Statistics estimates that by 2020, America will be short more than 1 million nurses. That means hospitals will have to close their doors because they can't find enough qualified staff members to work for them! But if you want to help solve this issue, then getting your degree from an accredited school like Nursing Education Associates is the best way forward! Let's take a closer look at what it takes to become a nurse…
One of the main prerequisites for most nursing programs is a high school diploma or equivalent. You'll also need to be in good physical health, as nurses often have to lift patients and move around heavy equipment. Some schools may also require you to complete basic biology and chemistry courses, and others will want you to have experience in a clinical setting. So if you're thinking about becoming a nurse, start researching schools now and see which ones fit your qualifications!
Nursing Education Associates offers an online RN to BSN program that is perfect for working nurses who want to advance their careers. We offer rolling admissions, so you can start the program at any time, and our courses are taught by experienced nurses who will help you develop the skills you need to become a leader in your field. Contact us today to learn more about our program, or visit our website to apply!
The prerequisites for nursing school offer a solid basis for more advanced college courses. They usually include such broad education and science classes taken in high school, as well as a minimum GPA requirement. Students who want to pursue either a two-year associate degree in nursing (ADN) or a four-year bachelor of science in nursing (BSN) should expect to complete similar prerequisite courses such as anatomy, nutrition, and statistics.
BSN degrees generally include prerequisites in humanities, advanced science, and college-level reading and writing classes. While both the ADN and BSN programs teach students to pass the National Council Licensure Examination (NCLEX), whereas the more competitive BSN program, which integrates clinical experiences and education, seeks applicants with a more extensive academic background.
While nursing school requirements vary by degree level and institution, you should double-check the institution's website for the most up-to-date admittance eligibility. The following are some of the most widely accepted nursing school prerequisites.
Anatomy and physiology
Biology
Chemistry
English composition
Lifespan growth and development
Nutrition
Psychology
Statistics
Anatomy and Physiology
Anatomy is a branch of science that studies the structure and functions of organisms. This course covers the human skeletal, muscular, and neurological systems as well as the consequences of illnesses on specific organs. Students are taught how to use lab equipment, produce lab reports, and conduct research and dissection projects. The cardiovascular system, digestive system, respiratory system, and urinary system are all discussed in further detail in this level. Laboratory courses must be taken along with lecture courses at the same institution.
Required Semesters/Credits: 1-2 semesters
Example Courses: Introduction to human anatomy and physiology, human anatomy and physiology lab 1, advanced topics in human anatomy and physiology, human anatomy and physiology lab 2
Biology
Cell structure, taxonomy and reproduction, evolution, ecology, and an introduction to genetics are all covered in general biology. Microbiology focuses on the interaction of microorganisms inside the human body and how to control and prevent transmission of these organisms. Because biology courses necessitate a laboratory component, students may get experience handling biological samples.
Required Semesters/Credits: Two semesters
Example Courses: General biology, biology lab, elementary microbiology, microbiology lab
Chemistry
To comprehend processes that occur at the cellular level in the human body, nurses must study chemistry. Chemistry courses educate prospective registered nurses (RNs) about atoms, ions, molecules, and biological substances and mixtures (both inorganic and organic). The classes teach students how to construct chemical equations for reactions involving inorganic, organic, and biological components. Laboratory activities concentrate on the collection and analysis of experimental data.
Required Semesters/Credits: One semester with lab
Example Courses: Introduction to chemistry, chemistry for nurses, organic chemistry, chemistry lab
English Composition
Two semesters of English composition or a comparable writing course are typically required for associate and bachelor's degrees. These courses are generally taken during the first two semesters. Writing and communication skills are essential components of nursing training, particularly as they pertain to communicating information clearly and neutrally to patients, doctors, and other healthcare providers. Writing skills, such as sentence structure, grammar, and punctuation, as well as critical thinking and practice in writing research reports, are usually covered.
Required Semesters/Credits: Two semesters
Example Courses: English composition 1, English composition 2, professional writing for nurses, communication and writing for healthcare professionals
Lifespan Growth and Development
The BioHuman Growth course, which is usually required as a pre-requisite for RN programs, provides an overview of human development from conception to death and how people change over the course of their life. The biosocial, cognitive, and psychological growth at each life stage is addressed, with an emphasis on hereditary influences on the environment.
Required Semesters/Credits: One semester
Example Courses: Lifespan developmental psychology, human growth and development
Nutrition
Nutrition prerequisites give nurses a solid foundation in nutrition and an awareness of the dietary principles that impact patient care. A fundamental nutrition course teaches nursing students about nutrition and nutritional requirements as they pertain to individuals' changing health needs throughout their lives. Coursework focuses on food choices and health-related behaviors, disease prevention, food safety, nutritional difficulties in underprivileged populations, and nutrition-related applications in public health settings.
Required Semesters/Credits: One semester
Example Courses: Fundamentals of nutrition, nutrition science for nurses
Psychology
The first part of the textbook is largely concerned with encouraging students to think critically and analytically. It also aims to teach students how to analyze psychological phenomena in order to reach sound judgments that are informed by a solid knowledge of context, as well as proper scientific methods and testing. The concept of personality, psychological disorders, and therapeutic remedies are covered too.
This book aims at developing critical thinking skills through discussions about culture, history, science, ethics, law, and other topics from many perspectives. Introductory general psychology provides nursing majors with an overview of the fundamental principles that form psychology. Topics include human growth and development, behavior management standards protocols, learning strategies, memory expertise, intelligence
Required Semesters/Credits: One semester
Example Courses: General psychology, introduction to psychology, psychology for nurses
Statistics
Nurses can use statistics to apply evidence-based practice to patient care delivery. The course teaches students how to identify patterns in vital signs and symptoms, change drug dosages, and assess the efficacy of therapies. Statistics courses also introduce students to the science of gathering, analyzing, and drawing conclusions from data. Students learn terms such as mean, median, and mode as well as ideas like "validity" and "reliability," which are important for assessing research.
Required Semesters/Credits: One semester
Example Courses: Introduction to statistics, introductory statistics for nurses
Other Nursing School Requirements
Many nursing programs require specific prerequisites, such as courses in English composition, human growth and development, nutrition, psychology, and statistics. These courses provide students with the necessary foundation to understand the complex concepts related to patient care. In addition to coursework, many nursing schools also require students to complete clinical rotations in various healthcare settings. This hands-on experience allows students to apply the knowledge they have learned in the classroom to real-world situations.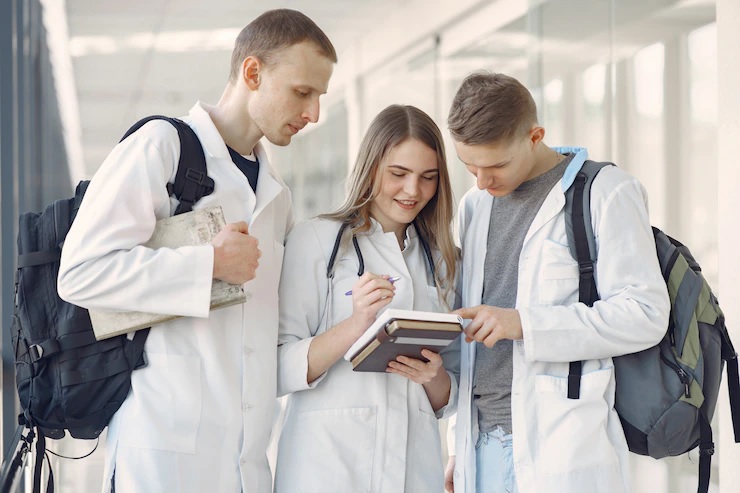 If you are interested in becoming a nurse, it is important to research the specific requirements of the nursing program you are interested in. Each school has its own unique set of prerequisites, so be sure to check the requirements before submitting your application. In addition to coursework, most nursing programs also require students to complete clinical rotations in various healthcare settings. This hands-on experience allows students to apply the knowledge they have learned in the classroom to real-world situations.
Students must also fulfill several criteria to enroll in a nursing school. For instance, most institutions demand that applicants have a "C" or higher in these broad educational and scientific topics. ADN programs usually consider applicants with overall high school GPAs of 2.5 to 2.75, while BSN degrees want at least a 3.0 GPA. Undergraduate programs requiring higher GPAs might require scores of 3.25 or above.
Schools of nursing frequently demand essays describing educational and professional aspirations. You can set yourself apart from the crowd by explaining why you want to enroll in this program, how you became interested in nursing, and what personal or volunteer experiences influenced your interest in healthcare.
Many schools no longer require standardized tests, but students who score well on the SAT or ACT may choose to submit these results to boost their chances or offset weaknesses in their academic record. Some nursing schools require entrance exams, such as the National League for Nursing Pre-Admission Exam or the Nursing Entrance Test, to determine an applicant's likelihood of success. Check with your intended schools to learn about any examination requirements.
Frequently Asked Questions About Nursing Requirements
What is a prerequisite in nursing?
Prerequisites are courses that prepare students for more advanced ones. Prerequisites introduce students to a subject area before they advance to more advanced studies. The basic principles of nursing education, such as arithmetic and science, are covered in general education prerequisites.
Are nursing prerequisites hard?
The first step to determining how much you should charge for your nursing education is to examine your own school and experiences. The quantity of courses taken, the number of assignments completed, and the level of interest or skill for the subject material are all factors that influence this question. Some nursing pupils may find biology easier than others, yet they may struggle with statistics
How do I start nursing school?
The first requirement is to obtain a high school diploma or GED certificate. Once you've decided to become an RN, research the sort of degree program you'd want to enroll in. Then check with schools that appeal to you about nursing entrance requirements and other criteria.
When do you take nursing school prerequisites?
Nursing students often finish English composition and certain science and math courses in high school, but others may have to take them before enrolling in their nursing program. Some institutions only accept current prerequisites that have been achieved within the last 5-7 years.
Do nursing prerequisites transfer?
Many institutions accept transfer credits from other schools, allowing students to earn full or partial credit for previously completed academic work. While a growing number of community colleges and four-year programs have made it easier for students to move credits, some nursing schools are pickier about prerequisites they will recognize.
Sources:
https://www.bls.gov/ooh/healthcare/registered-nurses.htm
https://www.ncea-online.org/the-program/rn-to-bsn/admission-requirements/
https://www.aacn.nche.edu/education-resources/certified-nurse-anesthetist-crna#!jobreqs