Earning a graduate degree in nursing allows nurses to apply for higher leadership positions, earn higher salaries, and further specialize in nursing. If a nurse wants to become a nurse practitioner or researcher, they need more experience and skills to provide the best care to patients.
Aspiring or prospective nursing students should know exactly what's required when applying for graduate programs. This guide covers graduate program admission requirements and what applicants should expect to provide with the applications.
Learn what really matters when applying to nursing graduate programs and the requirements for application.
Graduate Application Guide for Nurses
Whether you're considering applying for a graduate program, or you've already started, there are a few important aspects to remember when putting together your application. These tips will help you get your application in shape and make sure you're getting the most out of your college education.
Prerequisites
If you're interested in attending a graduate nursing school, you should be sure to check out the requirements and the process of admissions. This way, you will be able to prepare yourself for the upcoming academic year.
To apply, you need to have a bachelor's degree from an accredited program. Some schools require that you have a 3.0 GPA, but others may have no minimum. For some schools, it's best to contact an admissions counselor to get a better idea of the requirements.
In addition to the GPA, you should also have a strong resume. You should include previous employment and volunteer experience. Applicants without professional experience should consider securing clinical experience to strengthen their resume.
Most nursing programs will ask for a recommendation from a physician or a healthcare professional. Be sure to contact these individuals early, before you apply. These letters will help the admissions board understand your motivations and goals for the future.
Another common prerequisite is a background check. Nearly all schools will perform a background check to protect patients and the hospital staff. Contact the admissions office if you are concerned about the background check.
Graduate nursing schools require students to have a bachelor's degree from accredited colleges. Most schools have a minimum GPA of 3.0. However, some selective universities will require a 3.5.
If you're considering applying for a graduate nursing program, you need to complete the application form. The application is a multi-step process that takes up to a year.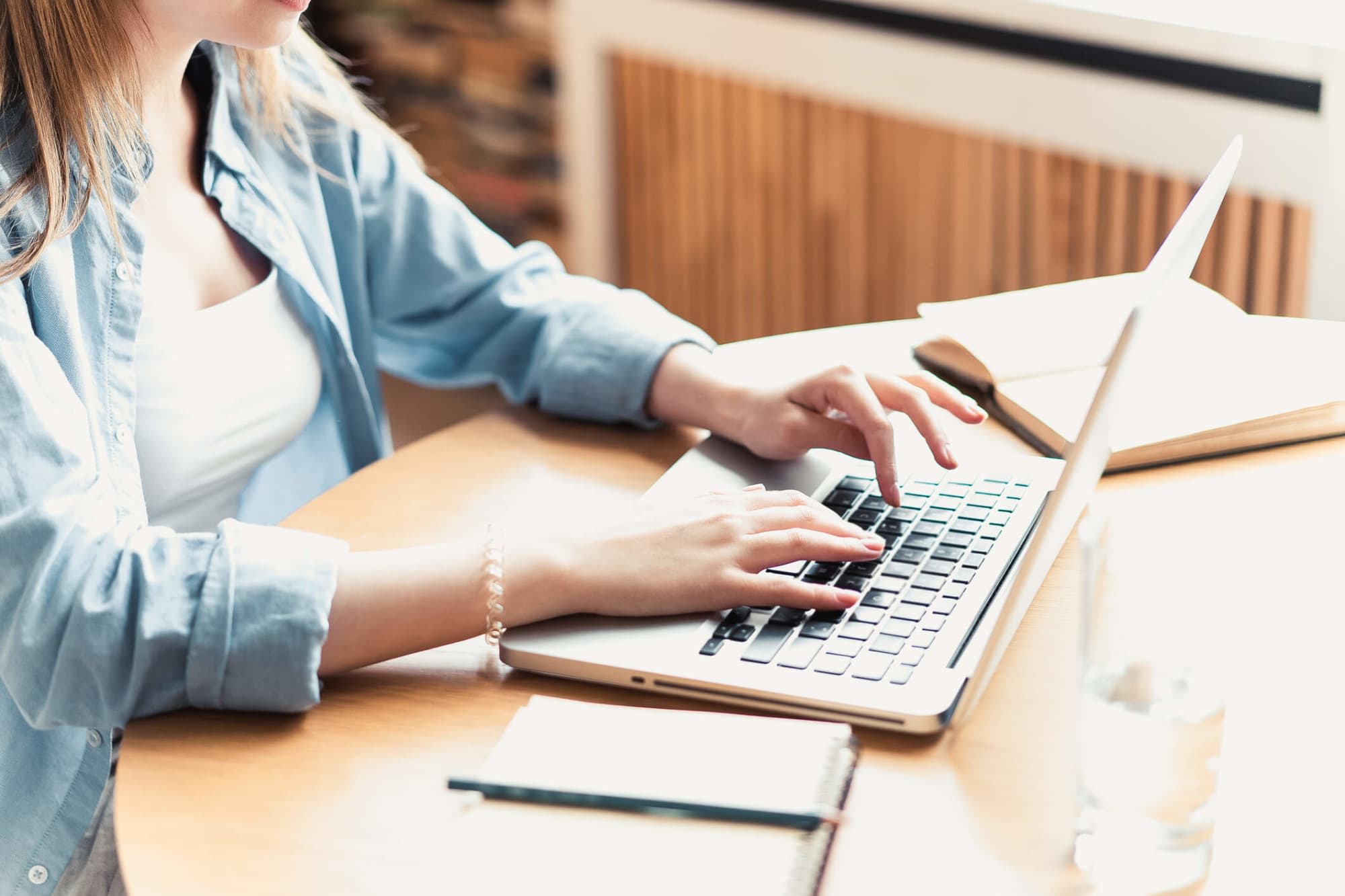 GPA
There are a lot of things you need to know before applying to a graduate program. The most important thing to remember is that the process of applying for graduate school can take a long time, and a minor setback could sabotage your chances of being accepted.
You should also make sure you are ready to submit your application before the deadline. This means you need to prepare all the documents that you need to include. For example, your resume, CV, letters of recommendation, personal statement, and the like.
Many nursing schools require you to submit to a drug screening and a background check. These measures protect patients and hospital administrators.
Your GRE may also be a requirement for some programs. However, there are some universities that allow you to waive this test.
A well-written personal statement is one of the most important parts of your application. It can show admissions officials your strengths and ambitions.
You should write an informative statement about your goals for pursuing a graduate degree. For example, you might want to explain why you are interested in a graduate program in nursing. Another option is to write an essay about your motivations for studying a certain subject.
Getting rejected from a graduate program can be a very demoralizing experience. If you feel you have been let down by the process, you should do your best to prepare your application for admission the next time.
Letters of recommendation
The purpose of a recommendation letter is to convince the admissions committee that an applicant has the skills and experience needed to succeed in the nursing program. This can be done by highlighting a specific skill or set of skills that the applicant has acquired through the years, or by describing the person's character.
Letters of recommendation are written by people who know the applicant well. They can be written by teachers, professors, or other administrators in the workplace. However, writing a good one can be a difficult task.
The best way to write a recommendation letter is to know the subject matter and write a letter that is informative and well-written. It is important to give the recommender enough time to compose the letter. If the recommender is unable to meet the deadline, you should inform the writer.
Usually, the body of the letter will consist of at least two paragraphs. The first will cover the applicant's academic and professional achievements, while the second will discuss his or her leadership and teamwork skills.
Several colleges have their own rules on letters of recommendation. Some schools even request a particular format. Regardless of the school, you should make sure to follow its guidelines.
You will also want to include a strong conclusion paragraph. This paragraph should restate the positive attributes of the applicant, as well as providing guidance on how to submit the recommendation.
Doctor of Nursing Practice (DNP)
If you are a licensed nurse, you may be interested in applying to a DNP graduate program. These programs provide nurses with the education needed to assume leadership roles in a variety of health care organizations.
In a practice-focused DNP, the emphasis is on translating scientific research into improved patient outcomes. Practice innovation is considered a transferable skill that can benefit other practice settings.
The DNP program offers three specialty tracks. Each track involves a combination of online and on-campus intensives. Students complete clinical specialization seminars, culminating in a DNP scholarly project.
DNP graduates are qualified to assume increasingly complex practice roles. They are able to work in hospitals, community health centers, and private practices. Some DNP programs also offer a concentration in nursing education.
A DNP graduate degree will give you the skills you need to deliver comprehensive, high-quality care in your community. You can also serve as an educator or innovator.
When you apply for a DNP, you must meet the following requirements. First, you must have a current unencumbered RN license in a U.S. jurisdiction. This license must be in the jurisdiction where you plan to complete your DNP clinical hours.
Secondly, you must have a master's or baccalaureate degree in nursing. You must also have supervised clinical practice experience. You must have completed a minimum of 500 supervised clinical hours before beginning the program.
RN-to-MSN
If you have an active RN license in a state where clinical hours are permitted, you can apply for an RN-to-MSN graduate program. However, it is important to be careful. Because the application process is often competitive, it's best to be prepared.
RN to MSN programs are aimed at nurses who want to specialize. They can be either in-person or online. Typically, they include a few academic prerequisite requirements. Some programs also require students to find their own clinical placements. Besides providing an opportunity for students to gain experience, a clinical placement can help them get a feel for the program.
The length of an RN-to-MSN program depends on the school offering the program. It can take up to two years to complete. Many schools are able to customize the length of the program to fit individual students' needs.
In addition to a degree, many RN-to-MSN graduates are qualified for positions in administration. Others can work in research. This is because the curriculum requires advanced coursework in pathophysiology, statistics, and other related topics.
Depending on the school and the type of RN-to-MSN graduate program, students may be required to complete between 500 and 1,000 clinical practicum hours. The number of clinical practicum hours varies depending on the type of program and the concentration.
Students should also look into the teaching style of their prospective professors. Many schools have professional organizations with sections on fellowships, work-study, and other professional development opportunities. These organizations also provide a forum for students to share their experiences and career goals.
Relocating
There's more to nursing than taking care of patients. You can become an expert in a particular subject area, learn about leadership, and advance your career. But how do you go about transferring your knowledge to the next level?
The best way to do this is by applying to graduate school. While the process can be daunting, you can make it less so by researching potential universities and finding out what they have to offer.
For example, there are plenty of websites on the internet that allow you to post your resume online. Many of these sites also provide job listings in the area you're considering.
If you're relocating for a job, it's important to plan out your budget and what you can afford to spend. This includes the cost of relocating and housing. However, you don't want to overextend yourself if you're expecting a higher salary. Also, make sure you read up on your chosen specialization.
Some programs even require that you submit a resume. Keep in mind that some schools may not consider your resume if it doesn't show off your academics.
For instance, you might be able to get a better score on the GRE if you take the test in your home state. That's why you need to take the time to prepare.
A strong resume is a must for any nursing graduate school application. It's no secret that this field is highly specialized.
Nursing Graduate Program Prerequisites
While these prerequisites apply to most graduate schools, keep in mind that different schools have different requirements. You can find graduate nursing school requirements on your preferred school's website or talk to the school's graduate admissions counselors.
Do I Need a Bachelor's Degree in Nursing to Earn a Nursing Graduate Degree?
While some graduate programs require applicants to hold a bachelor's degree in nursing, other programs are designed for RNs without a bachelor's degree. Many graduate nursing schools also offer accelerated or bridge programs for those who have a bachelor's degree in a discipline other than nursing.
An RN-to-MSN program offers a pathway for nurses who have an associate degree in nursing rather than a bachelor's degree. Some schools may also offer a direct-entry MSN which is designed for students with a bachelor's degree in a discipline other than nursing.
Since bridge programs take longer to complete than BSN-to-MSN programs and are only offered by some schools, a BSN can reduce the amount of time spent in graduate school.
What Prerequisite Classes are Required for Graduate Nursing Programs?
Nursing graduate students must complete certain prerequisites to prepare for graduate-level coursework.
Prerequisites typically include:
Prerequisites typically include:
Undergraduate degree in nursing

In some cases, at least one year of recent RN experience
Students who have completed these courses at accredited schools can typically transfer the credits into their graduate program. Private, for-profit schools sometimes do not hold accreditation or hold national rather than regional accreditation.
Students who attended an undergraduate school without regional accreditation should research the transfer policy of their prospective graduate school to ensure the institution will accept their degree and credits. If the graduate program does not offer the required prerequisite courses and the student either has not completed the courses previously or cannot transfer them, the learner may be able to complete prerequisites through another accredited college.
Is Work Experience a Prerequisite to a Nursing Graduate Program?
Nursing is a complicated and ever-changing field. Even after years of school and clinical, graduates sometimes need more time to become comfortable in their roles. That's why many programs require applicants to submit a resume with their nursing graduate school application and may require a certain amount of relevant experience.
These programs are designed for nurses who want to specialize in a certain area. Applicants to RN-to-MSN programs, which do not require a bachelor's degree, may need additional experience. Students with professional experience closely related to their field of study are often the most competitive applicants. For example, applicants to a nurse anesthetist program may benefit from experience working in the operating room or ICU. Students who plan to pursue graduate education directly after earning their bachelor's degree should look for programs that do not require work experience.
Do I Have to Take the GRE or the MAT to Apply to Nursing School?
Many institutions require applicants to submit GRE or MAT scores. If a school accepts scores from either entrance exam, the applicant should choose the exam that best suits their unique situation, considering the subjects, costs, dates, and locations of each test.
The GRE tests students on analytical writing, verbal reasoning, and quantitative reasoning. The mathematical section is high-school level and below, and all sections require critical-thinking skills. The MAT comprises 100 semantic analogy questions, which assess the test-taker's understanding of a variety of topics.
The GRE takes four hours to complete, and the MAT only takes one hour. The GRE costs $205, and students may incur additional fees for registering late or sending scores after the test. The cost of the MAT varies by location, with most testing centers charging about $100. Some schools require no entrance exam, while others waive the requirement for certain students.
MAT/GRE Waiver
Some students get nervous at the very thought of taking an entrance exam because they know they do not test well. Working nurses may also not have the time to study for an exam like this. Applicants with these concerns may be able to skip the tests with waivers.
Higher learning institutions may waive the requirement for GRE or MAT scores if a student has:
High enough undergraduate GPA
Specified number of years of experience or
Previous graduate degree in any subject
Many schools make these exceptions because applicants with those qualifications have already proven they can excel at the graduate level or in nursing. To apply for a waiver, candidates should contact the admissions offices at their chosen schools. Each school has a different process, but they all require waiver candidates to fill out applications and provide proof of their eligibility.
Breakdown of MAT Scores
Pearson, the organization that oversees the MAT, scores each test digitally. Test-takers receive unofficial results immediately after completing the exam. Pearson sends official scores to each student's choice of three institutions. Test-takers also receive official scores, including scaled scores and percentiles.
To calculate a scaled score, Pearson begins with the student's raw score, which represents the number of questions missed, then uses statistical analysis to account for variations between tests. Each scaled score is between 200 and 600. The percentile illustrates how well the student performed compared to other test-takers. Students receive a percentile score between one and 99, which represents the percentage of learners who earned the same score or lower. For example, a student who scores in the 80th percentile did as well as or better than 80% of all MAT test-takers.
Nursing graduate schools evaluate exam scores differently. Many programs have a minimum score requirement of about 410. However, some universities have no minimum requirement and use the applicant's MAT score in context with the rest of the application when making admissions decisions.
Sometimes a test-taker recognizes a poor performance before completing the exam. When that happens, the student can take advantage of Pearson's no score option. The test-taker selects "do not process this score" on screen, and although the student does not receive a refund, Pearson will not send the suboptimal score to institutions.
MAT Scores and Percentiles

| Score | Percentile |
| --- | --- |
| 450-600 | 99th percentile |
| 430-440 | 95th percentile |
| 421-425 | 90th percentile |
| 416-420 | 80th percentile |
| 410-415 | 70th percentile |
| 405-409 | 60th percentile |
| 400-404 | 50th percentile |
Source: Pearson Assessments
Breakdown of GRE Scores
GREs have three sections: verbal reasoning, quantitative reasoning, and analytical writing. Scoring is fairly straightforward. The verbal reasoning and quantitative reasoning sections are multiple choice and scores range from 130-170 with one-point increments.
The analytical writing section is scored from 0-6, with half-point increments. This section comprises two essay questions. Two readers will score your entrance essay for the nursing program, and if their responses vary by more than one point, a third reader will also score your results. You receive the average of the scores.
The average/mean scores for each section are:
153.66
Quantitative Reasoning
In addition to your raw score, you receive a report that indicates your percentile, as described below.
GRE Scores and Percentiles
Percentiles indicate how your scores compare to other test-takers' scores. The tables below show how raw scores convert into percentiles. For example, a scaled score of 170 on the verbal reasoning section means that you scored in the 99th percentile. In other words, you scored higher than 99% of all other test-takers. A 170 for quantitative reasoning means you scored higher than 96% of all test-takers.
 

| Scaled Score | Verbal Reasoning Percentile | Quantitative Reasoning Percentile |
| --- | --- | --- |
| 170 | 99 | 96 |
| 167 | 98 | 89 |
| 164 | 94 | 81 |
| 160 | 85 | 70 |
| 154 | 63 | 50 |
Source: ETS.org
 

| Analytical Writing Score | Percentile |
| --- | --- |
| 6 | 99 |
| 5.5 | 98 |
| 5 | 91 |
| 4.5 | 80 |
| 4 | 54 |
Source: ETS.org
Nursing School Application Requirements
Graduate nursing school requirements ensure you can succeed in the program and as a nurse. This is why they include measurements of your academic achievements, such as your GPA for nursing school or other undergraduate degree, as well as letters of recommendation and a personal essay or statement. These indicate whether you have the personal characteristics required for nursing.
Transcripts

Almost all nursing master's programs require applicants to submit undergraduate transcripts, which must be official and unopened. In most cases, the undergraduate institution sends these official documents directly to the graduate school.

Admissions boards use transcripts to ensure the applicant holds the required degree, typically an ADN or BSN. Transcripts also reveal whether the applicant has taken prerequisite courses and provide insight into the academic areas in which the applicant excels. Many schools consider each applicant's overall GPA and nursing GPA separately.

Some schools have no minimum GPA, except for applicants who wish to waive the GRE or MAT requirement. Most schools that set minimum GPAs require at least a 3.0 GPA, but some selective universities require a minimum 3.5 GPA.

Test Scores

The organizations that administer the GRE and MAT send scores to each test-taker's chosen institutions. Students submit each school's registration code before taking the exam. During registration, the test-taker enters the code of each school they want to receive their scores. Test-takers can send their scores to a certain number of institutions for free, after which they must pay a small fee per school.

Resume

When submitting a nursing graduate school application, a strong resume is important, especially if the program requires professional experience.Resumes should be concise and easy to read. Students should accurately describe each of their previous positions while emphasizing skills applicable to advanced nursing practice. Important items to include are:

Education and training

Experience

Skills

Licensure and Certification

Awards and accomplishments

Volunteer work

Applicants who lack experience or who have gaps in their work history can strengthen their resume by adding volunteer or clinical experience. Applicants should be ready to explain any gaps in employment during an interview if required.

Essays and Personal Statements

Graduate nursing school applicants may need to submit a personal statement, an essay, or both. For applicants, understanding how to write a personal statement for nursing school can provide you with an important advantage.Because the essay or personal statement is an opportunity to explain or compensate for gaps or issues in the rest of the application, students should devote significant time and energy to this piece of writing. Applicants should ensure the essay is free of grammatical, spelling, and punctuation errors. While a few misplaced commas may not result in a rejection, incoherent writing can ruin an application.

Each institution provides different prompts, but most essays focus on the applicant's strengths and future plans to illustrate why the school should accept them. Admissions officials look for essays and statements conveying the applicant's ambitions and motivations. Perhaps most importantly, the essay should be authentic and reflect the applicant's true feelings about the
nursing profession.

Letters of Recommendation

While the essay or personal statement allows applicants to explain themselves, letters of recommendation provide the perspective of the candidate's colleagues and mentors. Recommenders should have experience with the applicant in an academic or professional setting. Some schools also ask applicants to provide letters of recommendation that speak to the student's moral character.Candidates should avoid choosing family members as recommenders and instead ask current or previous professors and employers. Applicants should approach potential recommenders early and give them plenty of time to write letters, ideally a few months.

Near the beginning of the letter, the writer should clearly state their intention to endorse the applicant. The writers should then highlight the applicant's professional or academic prowess, dedication to nursing, and achievements. Like in essays, admissions boards prefer specific examples in letters of recommendation. UC Berkeley provides an example of an effective letter of recommendation.

English Proficiency Tests

International applicants from non-English-speaking countries must typically complete an English proficiency exam. These standardized tests demonstrate an applicant's ability to understand English-speaking teachers and succeed in courses taught in English.Many schools will not issue the required visa documentation without English proficiency scores. The Test of English as a Foreign Language (TOEFL) and the International English Language Testing System (IELTS) are both commonly accepted. Students should check with their prospective institution to learn about score requirements and which exams the school accepts.

Background Check and Drug Screening

Because graduate nursing programs require students to work in hospitals with patients, nearly all schools require applicants to submit to a background check and a drug screening. These policies protect patients, hospital staff, hospital administrators, and other students. Learners who are concerned about the background check should contact admissions officials before applying.
How Do You Apply to Nursing Graduate School?
Nurses can advance their careers by applying to graduate school, but because the application process can take a year or longer, prospective students should begin researching early. Candidates should apply as soon as the documents are ready and the desired schools are accepting applications. Waiting until a week or two before the application deadline can be stressful, and even a minor setback can ruin the student's chances of acceptance.
The steps for applying to graduate nursing school are:
Complete required prerequisites for nursing school
Collect necessary applications materials
Prepare for and take the GRE or MAT
Apply to programs
Prepare for nursing program interviews
Receive acceptance or rejection letters
NursingCAS provides a simple application process for students applying to participating schools. The system is operated by the American Association of Colleges of Nursing (AACN) and allows students to apply to many schools at once. NursingCAS charges graduate students $70 for the first school and $40 for each additional institution to which they apply; this fee is comparable to individual schools' application fees. Both NursingCAS and individual schools may waive these fees for applicants who demonstrate financial need.
Rolling Admissions
Some graduate schools have a rolling admissions policy, which means they have no firm application deadline. Instead, they accept applications all year. Online schools often provide rolling admissions because of their scheduling flexibility. Prospective students who meet graduate school requirements can apply immediately. The school places applications in line for review as soon as they receive them and immediately notifies the student upon reaching a decision.
Because these schools process applications on a first-come, first-served basis, candidates can benefit from applying during less competitive seasons. The time between acceptance and enrollment depends on the number of available spots. The earlier students apply, the sooner they typically begin classes. The start date also depends on the program format. Students attending traditional universities generally wait until the end of the semester. Accelerated programs may offer classes lasting 5-8 weeks and usually offer more start dates per year.
Rounds Admissions
Some nursing programs may provide rounds admissions in order to better accommodate clinical schedules. Schools with this type of admissions policy have application deadlines throughout the year. Most schools offer deadlines in the fall, spring, and summer. Each deadline corresponds with a start date. For example, students who apply by September of 2021 may begin courses in January or August of 2022.
While undergraduate students may benefit from applying for spring and summer start dates, which often have less competition, this is not necessarily true for nursing graduate programs. Because many applicants are current professionals and are not on an academic schedule, some nursing graduate schools may receive applications throughout the year. Instead of waiting for a time with less competition, candidates should apply at a time that fits their schedule.
Waiting for Acceptance Letters
After applying, students should receive a confirmation that the university has received the application. Since most candidates submit online, this confirmation often comes in the form of an email containing instructions on how to check the status of the application and how long the applicant should expect to wait for a decision. Long wait times do not indicate acceptance or rejection. After waiting, applicants receive a letter with an acceptance, rejection, or placement on a waitlist.
Students who are admitted to more than one program should carefully evaluate their options before enrolling. Learners should consider cost, time, distance, and available specialties. Those who are placed on a waitlist may be admitted when accepted students choose other schools. Candidates who receive rejection letters can review their applications and talk to admissions specialists. After improving their applications, they may apply again and receive an acceptance.
Frequently Asked Questions About Applying to Graduate Nursing School
---
What GPA do you need for nursing grad school?
Graduate nursing schools typically require a 2.75 GPA, and highly competitive schools require a 3.5 GPA minimum. With this in mind, other factors determine acceptance or rejection. A graduate program takes all of a student's test scores, letters of recommendation, and leadership roles into account. GPA is just one indicator of how well a student would fit into the nursing program.
Does nursing require graduate school?
Not all nursing jobs require a graduate degree to apply. However, nurses that earn an MSN benefit from higher salaries, more job opportunities, and better experience to help care for patients. Some graduate programs even prefer applicants that have already worked in the nursing field.
Is it hard to get into nursing grad school?
Some of the most rigorous nursing graduate programs require high test scores and various top-ranking qualifications, but not every program fits each student's goals. Each program varies and suits the needs of their respective nursing students.
How long does it take to get an MSN?
The fastest way to earn an MSN is to enroll in an accelerated BSN-to-MSN program that turns the typical six years of undergraduate and graduate classes into 4-5 years.